Here is a small sample of work done by A.C.E. Tree Care. All trees are different and some in better health than others, making every job a little different. Please contact us so that we can assess the health of your tree, or trees. From there we can discuss the work that could be done to suit you, and make the trees safe for everyone.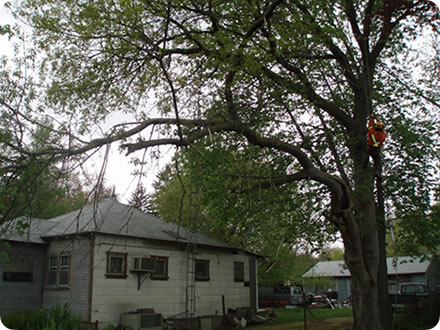 This is a Manitoba Maple (Acer negundo). This tree had a lot of deadwood in the crown, and the lower branch on the left was dying and posed a hazard.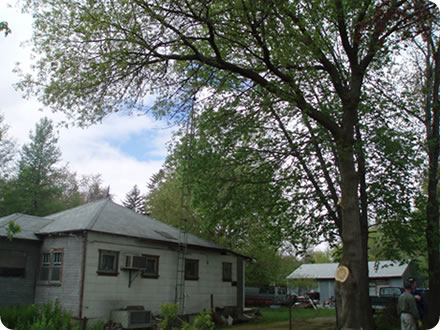 After all the work is done the tree is more balanced and much safer to anyone or anything that might be under it. As an added bonus the grass under the tree will now grow, and in turn enhance the look of the property.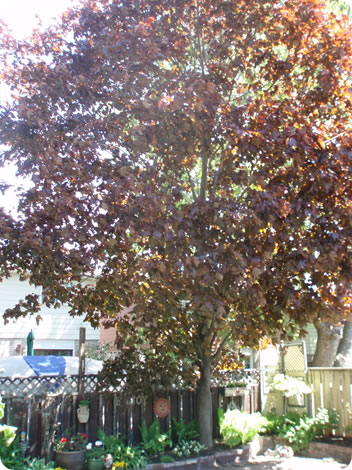 This is a Norway Maple (Acer platanoids). This tree has outgrown the growing space, and is also totally shading the pool (just outside of camera view). In time this tree had the potential to ruin the planting retaining wall, or the roots could even grow into the pool foundation.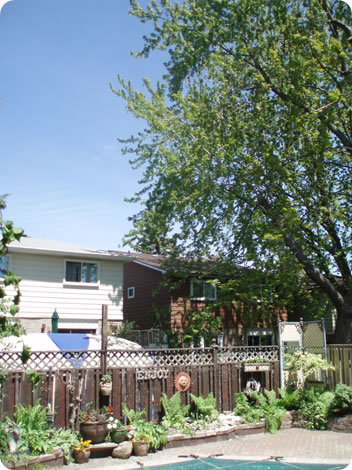 This is after cleanup, and you would not even know that there was a tree there. The space may seem bare, but in the future a smaller ornamental tree such as a Japanese Maple (Acer palmatum) would be a good recommendation.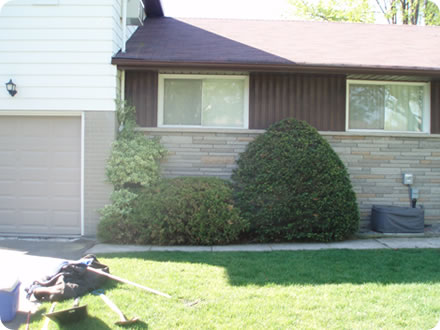 These two small shrubs are Eastern White Cedar (Thuja occidentalis). Although they are shaped and could have been shaped again, it was decided that the homeowner would like to have the garden back in order to plant flowers.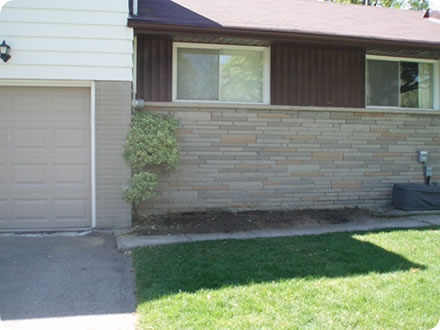 This cleans it up, and there is now ample room for any flowers or plants. The roots were dug out to prevent new growth from occurring.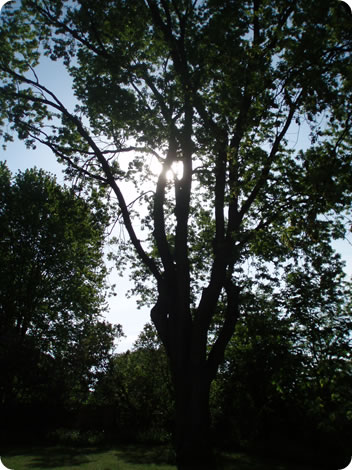 This is a large Silver Maple (Acer saccharinum). This tree did have some large dead branches in the crown, the real problem is that this tree was located where a new house was to be built. Even if the tree could have been saved, construction damage and digging around the roots would have likely killed the tree. It was safer to remove the tree before the house was built under a hazardous tree.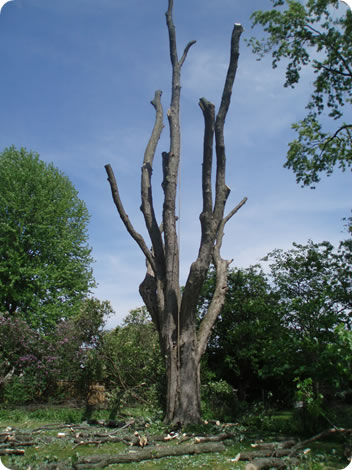 All the brush is off the tree, and the remainder of the wood will be removed after the brush is cleaned up. When all the work is done it will almost be as though the tree was never there at all.